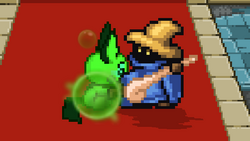 Poison is a status effect in Super Smash Flash 2 that causes the opponent to gradually take damage over a period of time. When this status is inflicted, green bubbles appear above the poisoned character.
Elements that can poison
Characters
Item
Poké Ball
Gallery
Screenshots
Trivia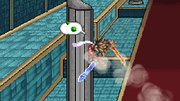 Prior to Beta, a speech balloon would appear alongside the green bubbles above a poisoned character. Said balloon hails from the FINAL FANTASY series.
This effect is similar and can be seen as an equivalent to the Flower effect in the Super Smash Bros. series.