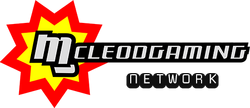 McLeodGaming Network, or MGN for short, is the proprietary infrastructure that is used to power the online functionality of games created by McLeodGaming. The service was launched in a beta state on July 24, 2014 with the release of v0.9b of the Super Smash Flash 2 demo before fully releasing on February 14, 2020 with the release of Beta 1.2.
Features
McLeodGaming Network user accounts can be created and managed from a dedicated website. From there, users can set their regions of residence, manage a list of friends with accounts, manage which supported games can be played from their accounts, and make other changes that affect all supported games. However, game-specific settings must be done in each respective game.
Games hosted using McLeodGaming Network allow users to connect with each other over a peer-to-peer connection with others and play with each other in real-time. Users are also able to create and host rooms and lobbies in-game for other users to join.
McLeodGaming Insiders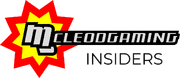 McLeodGaming Insiders, or MG Insiders for short, is an email newsletter provided by McLeodGaming Network. It is offered for free as an optional service to registered McLeodGaming Network users, though it is also available separately to email accounts not registered. Users who subscribe to the mailing list will receive emails from McLeodGaming relating to news, announcements, and events before the general public. It also runs special promotions such as providing subscribers with early access to Super Smash Flash 2 demos before they are officially released.
Use in McLeodGaming media
Currently, Super Smash Flash 2 is the only game to support McLeodGaming Network, which it uses for online play. Players are required to log into their accounts before entering the Online Lobby to create or join a room, allowing players to battle against other players. In addition to this, McLeodGaming Network allows players to display their usernames and regions of residence in rooms created, and rooms can also be restricted based on the player's friends.
In order to ensure parity between players, McLeodGaming Network supports only the most recent revision of SSF2, making the online mode inaccessible in previous revisions.
Use in other media
McLeodGaming Network is offered to developers who want to integrate its programming interface into their games and services. However, there are currently no such games or services supported by it.
Logos
External links