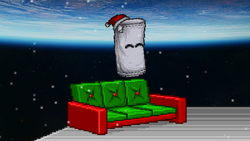 Background characters are minor characters in the Super Smash Flash series that make cameo appearances in their corresponding home stages, normally without interfering in the battles. As such, background characters should not be confused with stage hazards.
With the severely limited stage selection of Super Smash Flash, the game only had one background character in its eight stages, but Super Smash Flash 2 includes many background characters in its large and growing list of stages.
In Super Smash Flash
Whispy Woods appears in Dream Land's background. Unlike his appearance in the original Super Smash Bros., he is merely a cosmetic addition and does not blow wind.
In Super Smash Flash 2
In SSF2 stages
On Waiting Room's Halloween theme, a Boo can be seen floating above the left couch. CLEODBOT also appears for a brief moment on the televisions as they transition from a spooky face to the SSF2 logo.

On the Christmas theme of the same stage, Sandbag wearing a Santa hat can be seen jumping happily on the left couch.

On Starship Mario, a few Lumas are seen soaring around the ship. The Luma known as Lubba can also be seen in front of the steering wheel of the ship.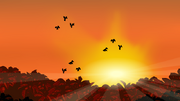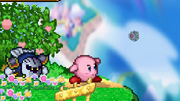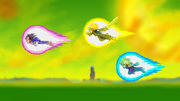 In past stages
See also
Community content is available under
CC-BY-SA
unless otherwise noted.